Buzz Books: Young Adult Fall/Winter 2015
Thank you Net Galley and Publishers Lunch for giving the opportunity to read these.
1. The Thing About Jellyfish by Ali Benjamin 
Publisher: Little,Brown Books for Young Adults
Publication Date: 9/22/15
A story of a  girl, Suzy Swanson, who's having a hard time to accept the loss of her best friend, Franny Jackson, drowned while on vacation.
2. The Game of Lives by James Dashner (The Mortality Doctrine #3)
Publisher: Delacorte
Publication Date: 11/11/15
Michael is an expert at dealing with reality or unreality. He saw Helga in his dream as his nanny and when he woke up and found out Helga is real, it can't be possibly her nanny.
3. These Shallow Graves by Jennifer Donnelly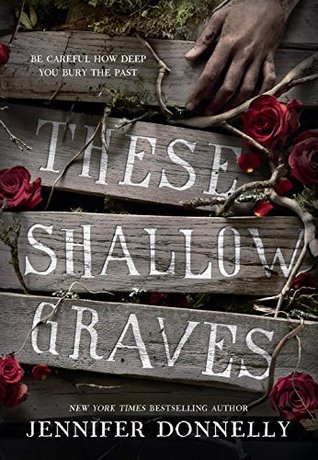 Publisher: Delacorte
Publication Date: 10/27/15
A mystery story about Josephine Montfort, works as an editor in Jonquil. She wants her readers to know the injustices that surround them. When her father dies, the gilding on Jo's life world starts to tarnish.
4. Inherit the Stars by Tessa Elwood
Publisher: Running Press Teens
Publishing Date: 12/8/15
Three royal houses ruling three interplanetary are on the brick of collapse. Allience or tear each other? The only solution is the arrange marriage. Asa, is the youngest daughter of House Fane, she's not the firstborn but she sacrificed herself to marry the son pf House Westlet, in order to keep alive her Eldest Sister, Wren, who was in comatose.
5. The Accident Season by Moira Fowley – Doyle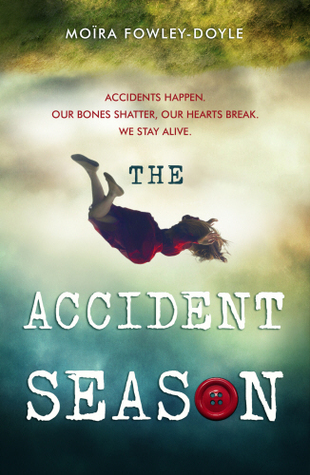 Publisher: Kathy Dawson Books
Publication Date: 8/8/15
October is the accident season for Cara and to her family. Her father died at the same month. So when October's began, her mother wouldn't allow them to go outside without at least three layers of protective layers. Is she ready to uncover the dark origins of the accident season?
6. Nightfall by Jake Halpern and Peter Kujawinski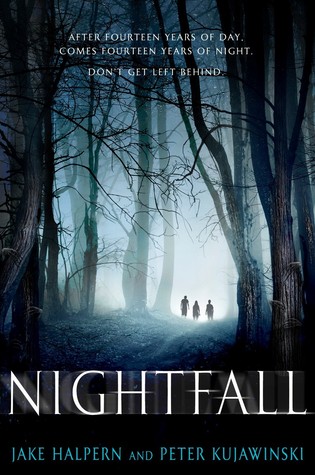 Publisher: Putnam Juvenile
Publishing Date: 9/22/15
A story where edge-of-your-seat horror meets past apocalyptic thriller. There's something on Marin's Island and Night is coming. Sunrise doesn't come every twenty-four hours. None of the adults will tell Marin, Kana, and Line. And when curiosity brought them to Marin's Island, they need to find a way out before the Night finds them.
7. What we saw by Aaron Hartzler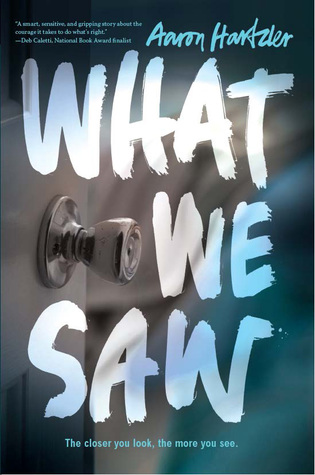 Publisher: HarperTeen
Publishing Date: 9/22/15
High school students has a saturday night party at John Doone's house. Kate Weston went home early. Pictures after the party where posted online, Kate begins to ask questions. What really happened at the party?
Who was still there?
What did they see?
8. Legacy of Kings by Eleonor Herman ( Blood of Gods and Royals #1)
Publisher: Harlequin Teen
Publishing date: 8/25/15
A retelling story of Alexander the Great, Macedonia's 16 year old heir.
9. Illuminae by Amie Kaufman and Jay Kristoff( Illuminae Files #1)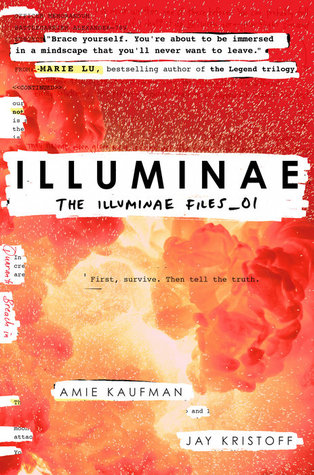 Publisher: Penguin Random House
Publishing date: 10/20/15
Kady Grant breaks up with Ezra Mason. Kady thought breaking up with Ezra was the hardest thing she'd have to do. That was before her planet was invaded.
10. This Raging Light by Estelle Laure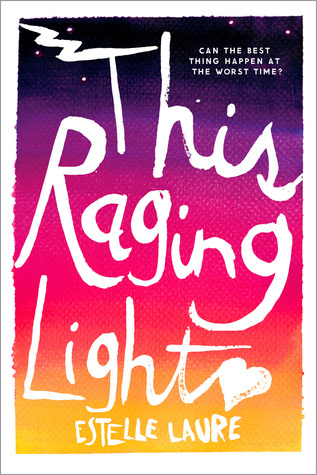 Publisher: HMH Books for Young Readers
Publishing Date: 12/22/15
Can the best thing happen at the worst time?
A story of a girl name Lucille, 17-year-old. Her dad went crazy. Her mom left town and she hasn't back since she's on vacation. She falls for Digby Jones, her best friend's brother. Is Lucille ready to fall in love?
11. Not If I See You First by Eric Lindstorm
Publisher: Poppy
Publishing Date: 12/1/15
Everyone has secrets. Everyone is a secret. A blind teen girl, Parker Grant, is in Junior High who loves to run , has great friends and isn't afraid to speak her mind especially-when it comes to how stupid some people can be around a blind person like her. An exploration of the blindness that comes with being a teenager( visually impaired or not). A story sheds light on those feelings at insecurity that exists in both new relationships and the oldest friendships.
12. A Step Toward Falling by Cammie McGovern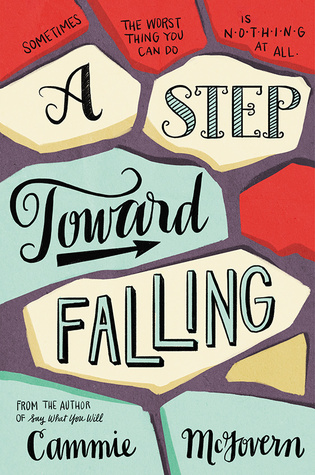 Publisher: Harper Teen
Publishing Date: 10/13/15
Emily and Lucas are high school lovers. One night they witness their classmate with disabilities, Belinda, was attacked but they failed to help. The punishment by the school will change their lives.
13. A History of Glitter and Blood by Hannah Moskowitz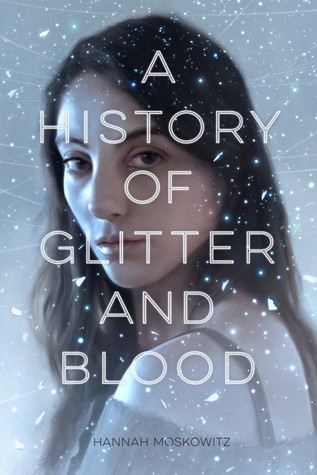 Publisher: Chronicle Books
Publishing date: 8/25/15
Sixteen – year – old Beckan and her friends are the only fairies brave enough to stay in Ferrum. When war breaks out between immortal fairies, the subterranean gnomes, and the tight ropers sent to liberate the fairies.
14. Dumplin by Julie Murphy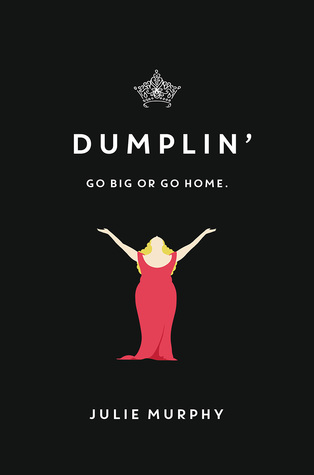 Publisher: Baltzer + Bray
Publishing Date: 9/1/15
A witty story of self proclaimed fat girl Willowdean Dickson. She has a best friend, Ellen, is the opposite of her. Will takes a job at Harpy's , the local fast food joint. There she meets private school Bob, a hot former jock.
15. The Rest of Us Just Lie Here by Patrick Ness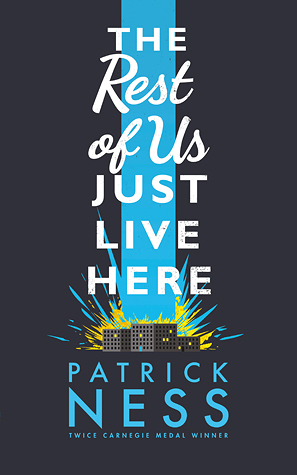 Publisher: Harper Teen
Publishing Date: 10/1/15
What if you're like Mikey?
Who just wants to graduate and go to prom and maybe finally work up the courage to ask Henna out before someone goes and blows up the High School. Again.
16. This Is Where It Ends by Marieke Nijkamp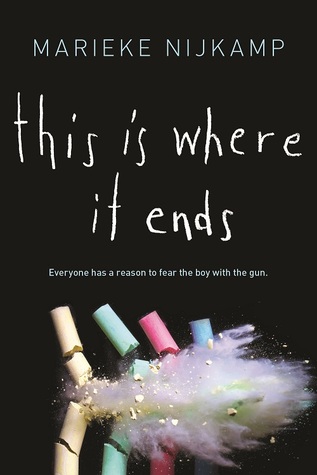 Publisher: Sourcebooks Fire
Publishing Date: 1/5/16
This explosive , emotional page turning debut about a high school held hostage is told from the perspective of four teens- each with their own reason to fear the boy with the gun.
17. The Curiosity House: The ShrunkenHead by Lauren Oliver and H.C Chester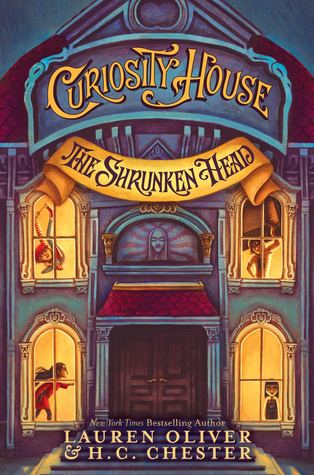 Publisher: Harper Collins
Publishing Date: 9/29/15
Blessed with extraordinary abilities, orphans Philippa, Sam, and Thomas have grown up in Duntrey's Dime Museum of Freaks, oddities and wonders for as long as they can remember.
18. Are You Still There by Sarah Lynn Scheerger
Publisher: AW Teen
Publishing Date: 9/1/15
Gabi was trapped in the girl's room because of the bomb threat. The police found the bomb in time , but not the bomber. It could even be one of the anonymous callers calls the School helpline where Gabi volunteers.
Could she be the only one who can stop another attack? Or she will be the first victim of Stranger's Revenge.
19. Hello, Goodbye and Everything in Between by Jennifer E. Smith
Publisher: Poppy
Publishing Date: 9/1/15
Every ending is also a new beginning. On the night before they leave for College, Clare and Adam have only one thing left to do: figure out whether they should stay or break up.
20. Everything, Everything by Nicola Yoon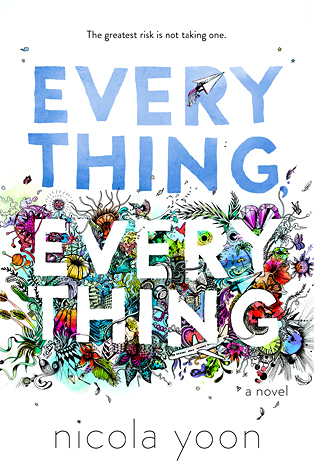 Publisher: Delacorte
Publishing Date: 9/1/15
The innovative, heartfelt debut novel tells the story of a girl who's literally allergic to the outside world, and has never left the house.