Read for Mental Health Awareness
---
This is my first time to join the Mental Health Week. Thanks to Rebecca for hosting this.
The stories that I read during Mental Health Week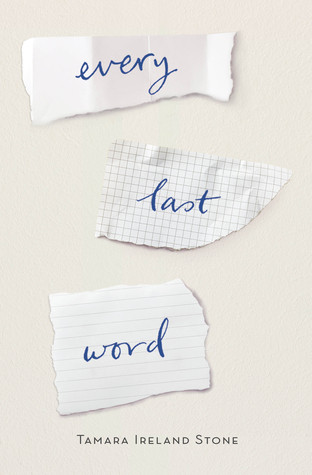 Publisher: Hyperion
Published: June 2015
Genre: Mental Illness, Contemporary, Young Adult
Add it to your Goodreads Shelf
Synopsis:
If you could read my mind, you wouldn't be smiling.
Samantha McAllister looks just like the rest of the popular girls in her junior class. But hidden beneath the straightened hair and expertly applied makeup is a secret that her friends would never understand: Sam has Purely-Obsessional OCD and is consumed by a stream of dark thoughts and worries that she can't turn off.
Second-guessing every move, thought, and word makes daily life a struggle, and it doesn't help that her lifelong friends will turn toxic at the first sign of a wrong outfit, wrong lunch, or wrong crush. Yet Sam knows she'd be truly crazy to leave the protection of the most popular girls in school. So when Sam meets Caroline, she has to keep her new friend with a refreshing sense of humor and no style a secret, right up there with Sam's weekly visits to her psychiatrist.
Caroline introduces Sam to Poet's Corner, a hidden room and a tight-knit group of misfits who have been ignored by the school at large. Sam is drawn to them immediately, especially a guitar-playing guy with a talent for verse, and starts to discover a whole new side of herself. Slowly, she begins to feel more "normal" than she ever has as part of the popular crowd . . . until she finds a new reason to question her sanity and all she holds dear.
***
This story gives me goosebumps and made me cry. It talks about Obsessive-Compulsive Disorder, a kind of disorder that you can't control your thoughts while the external behavior are external hand washing or lock checking.
Samantha McAllister has an OCD and she's afraid to tell her best friends about it. I love how her family supports her. Because in this kind of situation, family are the ones who we need the most.
And she met Caroline, Aj, and the Poet's Corner. Aj stammer a lot since a little boy. He loves to play guitar. He will strum first on his jean when starting a conversation. Caroline is her new found friend and I was shocked what I found out on her but she gives hope to Sam. I love the Poet's Corner. Every word is worth obsessing for.
Rating:5/5
---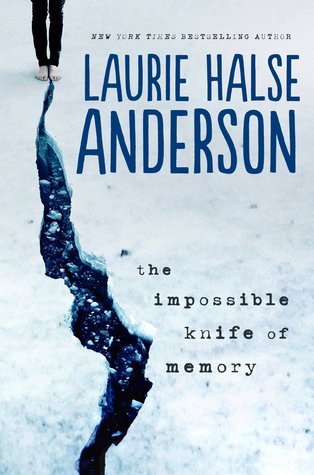 Publisher: Viking Books for Young Readers
Published: January 2014
Genre: Young Adult, Contemporary, Mental Illness
Add it to your Goodreads Shelf
Synopsis:
For the past five years, Hayley Kincain and her father, Andy, have been on the road, never staying long in one place as he struggles to escape the demons that have tortured him since his return from Iraq. Now they are back in the town where he grew up so Hayley can attend school. Perhaps, for the first time, Hayley can have a normal life, put aside her own painful memories, even have a relationship with Finn, the hot guy who obviously likes her but is hiding secrets of his own.
Will being back home help Andy's PTSD, or will his terrible memories drag him to the edge of hell, and drugs push him over? The Impossible Knife of Memory is Laurie Halse Anderson at her finest: compelling, surprising, and impossible to put down.
***
This is the first time that I read Laurie Halse Anderson works. It's the story about Hayley and her father has a PTSD and addiction on alcohol and drugs.
Hayley is the only daughter of Andy. I love the way she loves her father and she will do anything just to take care of him. But in the middle , I got annoyed on her because she's being stubborn and not listening to the advice of others about his father mental health.
On the other hand, Finn is my favorite here and also my crush. He is gentleman and sweet guy. Sometimes he treat her the way Hayley treat him.
Rating: 4/5
---
 Sometimes we can relate to these stories especially when it comes to family, friends, and our feelings. Our mental health is very important because it's connected on how we act. Awareness is a must. We shouldn't be the reason why people got depressed or suicide. We can save a life.