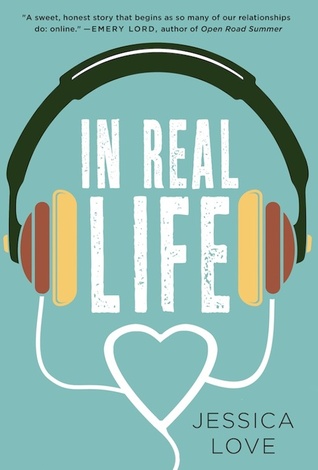 To be publish on March 1,2016 by St. Martin's Press
Genre: Contemporary, Young Adult
Rating: ★
Synopsis:
Hannah Cho and Nick Cooper have been best friends since 8th grade. They talk for hours on the phone, regularly shower each other with presents, and know everything there is to know about one another.
There's just one problem: Hannah and Nick have never actually met.
Hannah has spent her entire life doing what she's supposed to, but when her senior year spring break plans get ruined by a rule-breaker, she decides to break a rule or two herself. She impulsively decides to road trip to Las Vegas, her older sister and BFF in tow, to surprise Nick and finally declare her more-than-friend feelings for him.
Hannah's surprise romantic gesture backfires when she gets to Vegas and finds out that Nick has been keeping some major secrets. Hannah knows the real Nick can't be that different from the online Nick she knows and loves, but now she only has night in Sin City to figure out what her feelings for Nick really are, all while discovering how life can change when you break the rules every now and then.
Review:
(Source: Thanks Net Galley and St. Martins Griffins. This will not affect my reviews.)
While writing this review, I'm listening to "One Call Away by Charlie Puth" and this song is perfect for this story. Because the story is about Nick and Hannah and they're BFF's since when their brother and sister met on bar. They're BFF's for about 4 years online and they haven't met each other. Though, they planned to meet but something happened. So when Hannah wanted to surprise Nick, Grace (her sister) and Lo (her bestfriend in real life) joined with her.
I admit I really loved the first part because they're best friends online and one of them fall in love and that's really exciting. But as the story goes on, I was annoyed and frustrated to Hannah and Nick. Though part of me ached when Hannah found out something on Nick, it feels like she's been catfish. Not really catfish, but Nick didn't tell the truth about himself.
"That person on the phone, that's the real me. That's the me I am deep inside, that I can't always manage to be in real life. I have a hard time with people sometimes, but never with you. You're the only person who sees that version of me. The only one."
Yeah. I get it. But why does he need to hide the truth about himself to Hannah especially when they're best friends for 4 years. Nick is introvert and reserve, that's what I like about him because I'm like that BUT he's a liar and a not true to himself. While Hannah is a good student and daughter. She always follows the rules of her parents and she's completely different to her sister BUT she's whining about how her day ended and she thinks that this trip is all about her.
I tried to DNF-ing this book but I still give it a try to finish because I thought whether they have a happily-ever-after. But before I went through that I suffered from the attitudes of the people here.
I expect too much from this book but I got disappointed. Maybe because this book is not for me, and I dislike person who's like Hannah and Nick. I don't recommend this book to everyone but if you want to read it, go on!
The idea of having a friend/s online is great especially when in our real life is completely different from us. Sometimes we hide our true identity online and in real life and one thing I've learned from this is don't miss the chances and speak for yourself.