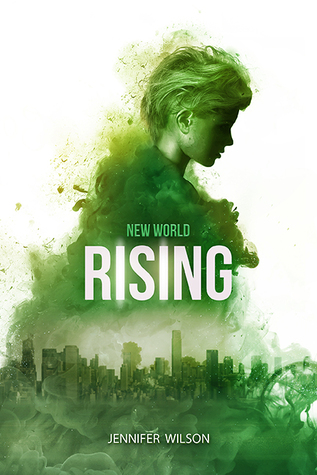 Published on January 5, 2016 by Oftomes Publishing
Genre: Dystopian, YA
Rating: ★★★★
Synopsis:
Since witnessing her parents' murders at the age of eleven, Phoenix's only purpose in life has been to uphold her mother's dying words- to be strong and survive. But surviving outside of The Walls- outside of The Sanctuary- is more like a drawn-out death sentence. A cruel and ruthless city, Tartarus is run by the Tribes whose motto is simple, "Join or die."
Refusing to join and determined to live, Phoenix fights to survive in this savage world. But who can she trust, when no one can be trusted? Not even herself.
Review:
The last time that I've read a Dystopian book it was ages ago and it is the Divergent Series. This is the world where you left alone and nowhere else to go. The only choice you have is whether to Join or Die?
Christine what's good in this book?
The love chemistry between Phoenix and Triven. ARGH. I love them BOTH!! Triven is an ideal guy where you can lean on and always there for you. Phoenix is such a brave girl who loves to read. IMAGINE A GUY LIKE TRIVEN BROUGHT YOU TO A LIBRARY IN THEIR HOUSE!!! Then, there's Mouse and because of her they look like a family…. *blushing*
This whole new world building. Dystopian stories make me scared because I felt like it's real. This new world were divided into 5 tribes you can choose from. They are Adroits, Wraiths, Scavengers, Ravaegrs, and Taciturns. Each tribes has a different beliefs and ideologies in life and they also has a different markings or how they look based on their tribe.
The history. Because there this they call about The Sanctuary and the Tartarus. Technically, the tribes are from the Tartarus and the people were from The Sanctuary are so called "perfect world".
Initial Thoughts:
If you enjoyed reading Divergent series, you will love it too because of the divided world. although I like this story, I want to see more of Mouse and Triven and where they really came from because the story is all about Phoenix. I hope in the book two they will change from the person who they really are.
If you want some bad-ass women character, you should definitely read this book.
I will share some quotes that I love in the story:
"The books here provided an escape, a place to let my mind wander free and find friends. Not real friends, but friends I could care about having to commit to. Once I had opened a book and read its pages, those characters could never be taken away from me. Even if the books were burned, they would still live on in my mind. They couldn't die or betray you, friends on paper proved much more lucrative than real ones."
"The safest place in the world is in your own mind, no one can ever steal that from you."