This week is the start of my hell week. Since I'm a graduating student in college I have to do our Feasibility Study. This is really crazy because I'm craving for more sleep. I'll be on hiatus for the meantime. I have to turn down some book review requests, I felt bad because the story is fascinating. But I don't have a choice, I need to focus on my school works. I will still post here in my blog but that's RARELY and expect that I'm not always active on social media sites. Although it's a hell week for me, I manage to watched two movies – Finding Dory and Me Before You and to finished reading books.
Movies
Finding Dory is one of my favorite movies. I'm dying laughing out loud watching it. Dory is finding her parents and she met new friends in her journey. Dory is so cute when she's a little. My favorite quote that Dory says is "best thing happens by chance".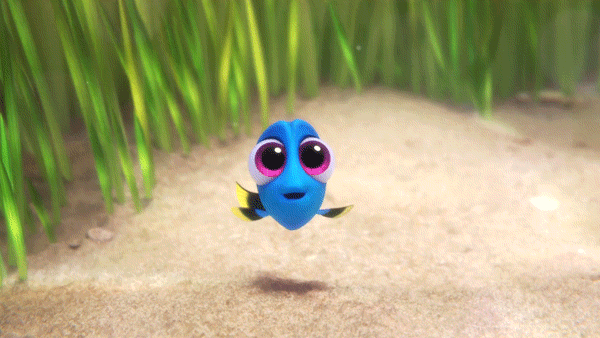 Me Before You is a melodramatic movie. Sorry guys if I haven't read this book 'cos I don't have enough time to read it before the showing. Emilia Clarke's acting is like a normal person, it's like the way she is (based on how she speaks in real life). She is my new favorite actress now. I also love Sam Claflin and the way he portrays Will Traynor. I also love the setting of the movie, I don't know where it is but I know it is somewhere on Europe. Those castles. *squeal*. I still can't move on on this story. I STILL CAN'T!! I SHOULD READ THE BOOK AND THE SEQUEL because it touched my heart. I almost cried, it is compelling.
Books
I just finished reading Elementals:The Blood of Hydra by Michelle Madow – review to come. It is the sequel of Elementals:The Prophecy of Shadows. And recently I finished reading the 1984 by George Orwell. I really loved that book. It is one of my favorite classics. The story is thought provoking and timeless.
I discovered a new app called Radish. Radish Fiction is a new great way to read a story – sort of Wattpad but there's some stories wherein you have to buy called premium and there is freemium wherein the story is free and the next chapter is you have to buy it or if you don't have coins to buy you just have to wait 7 days or more just to read it. It is available on Android and Apple store.
June is the Scoliosis Awareness Month…
To all people who has a Scoliosis like me, you're a strong person. I know how difficult it is to have a scoliosis. I have a Thoracic Dextroliosis and sometimes I have trouble on sleeping because when I woke up my back will hurts because of my position on sleeping and everytime that I will do some chores my back hurts. I also have trouble breathing. They recommend to get myself wear a brace but it is expensive. The therapist also taught me some PT exercise but I stop doing it because I easily get discouraged on what I read saying that it will not treat my scoliosis but it will eliminate the aching.
I remembered when I went on Summer Camp and while me and my friends were hiking my back hurts and it is so frustrating. Luckily, the one serviceman helped me to massage my back and he also gave me an advice to lost some weight.
Right now, I do my PT exercise and losing weight.
To anyone who is reading this and has a scoliosis I know that we have same questions in our mind, "Why do we have this? Why God let us to suffer from this? " and self-pitying and be insecure. I still have insecurities whenever that I want to do this particular work and since I have a scoliosis it is not applicable. My work is limited.
We need to be strong. Don't feel like you only have a scoliosis. We are still beautiful even though we are bent. Just do what your doctor is recommend to help your scoliosis. if they advise you to do PT Exercise or get operation just do it and gather some courage. Don't forget the proper posture 🙂