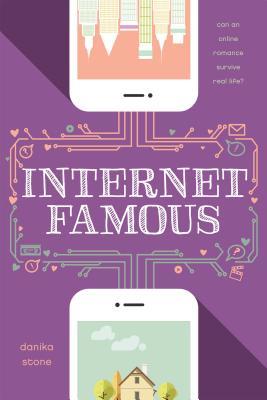 Published on June 6, 2017 by Swoon Reads
Genre: Contemporary, Young Adult
Amazon US//Goodreads//Amazon UK//Barnes and Noble//Book Depository
Synopsis:
High school senior and internet sensation Madison Nakama seems to have it all: a happy family, good grades, and a massive online following for her pop-culture blog. But when her mother suddenly abandons the family, Madi finds herself struggling to keep up with all of her commitments.
Fandom to the rescue! As her online fans band together to help, an online/offline flirtation sparks with Laurent, a French exchange student. Their internet romance—played out in the comments section of her MadLibs blog—attracts the attention of an internet troll who threatens the separation of Madi's real and online personas. With her carefully constructed life unraveling, Madi must uncover the hacker's identity before he can do any more damage, or risk losing the people she loves the most… Laurent included.
---
Mood Boards:
"One of the things that I could describe Madi is her quirky attitude even though she's awkward. As you can see, she loves to blog, binge watched movies together with her sister, she lives in New Jersey, and she is currently home schooled."
"Laurent, well, he's quite unexpected. I truly admired him because of his chivalry and it is the cutest.. He loves to take photograph and he is currently a foreign exchange student."
"For me, this is my most favorite scenario in the book because it goes pretty well. I've seen how they mature as a person. And I got teary eyed at the end of the book. They travel to see each other because Madi lives in New Jersey and Laurent is in New York. After that, they've been in a long distance relationship. I, personally, think that this story is pretty sums up on the millennial love story."
Well, I hope I didn't spoil you that much? What do you think of this story? Have you read Internet Famous? Please let me know and let's gush together. *wink*
Here's the link for the giveaway. Don't forget to join and may the odds be in your favor. 💓💓
---
About the Author:
Danika Stone is an author, artist, and educator who discovered a passion for
writing fiction while in the throes of her Masters thesis. A self-declared bibliophile, Danika now writes novels for both teens (All the Feels and Internet Famous) adults (Edge of Wild and Intaglio). When not writing, Danika can be found hiking in the Rockies, planning grand adventures, and spending far too much time online. She lives with her husband, three sons, and a houseful of imaginary characters in a windy corner of Alberta, Canada.
Ms. Stone is represented by Morty Mint of Mint Literary Agency.
Social Media:
Facebook: https://www.facebook.com/pages/Danika-Stone/426003857425751?fref=nf
Twitter: https://twitter.com/Danika_Stone
Instagram: https://www.instagram.com/danika_k_stone/
linkedin: https://www.linkedin.com/in/danika-stone-99783769/
YouTube: https://www.youtube.com/channel/UCmYNXyohrKMkIgsWLLbMjEA
Tumblr: http://danikastone.tumblr.com/
Pinterest: https://www.pinterest.com/authordstone/